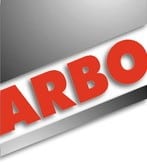 Since our foundation, we have been exclusively supporting ARBO Systems S.A. in the distribution of its products in Germany.
ARBO and epa have a strong partnership over decades. We offer new equipment and service for ARBO systems. We can also repair for older ARBO systems in analogue technology. In particular, for EF, EK and CPU series controllers, we reserve an extensive inventory of replacement equipment.
Even if older components can no longer be repaired by updating the system, we can restore the function.